Whether you require catering for a large event, a more intimate gathering or a special occasion, the Hog Roast Maidstone team offer catering packages that are ideal for any event. In addition to being the number one hog roast company in Maidstone, we are able to provide complete catering solutions for all manner of occasions thanks to the variety of our menus.
Our succulent and perfectly cooked hog roasts make an eye-catching and delicious centre piece for any event. We also provide a wide assortment of accompaniments and diverse buffets to go alongside our signature dish. If you would like a different meat, however, we have plenty of appealing options to choose from including sirloin of beef, spring lamb and whole roasted chicken. All of our food is freshly made on-site suing the best locally sourced produce.
Our team here at Hog Roast Maidstone are a collection of highly skilled, professionally trained chefs who are passionate about all things food and service related. With such variability in a hog roast meal they can adapt and transform their services to an event of your choosing such as a wedding, anniversary, get together or birthday party in the fantastic Maidstone area!
Hog roast catering for any occasion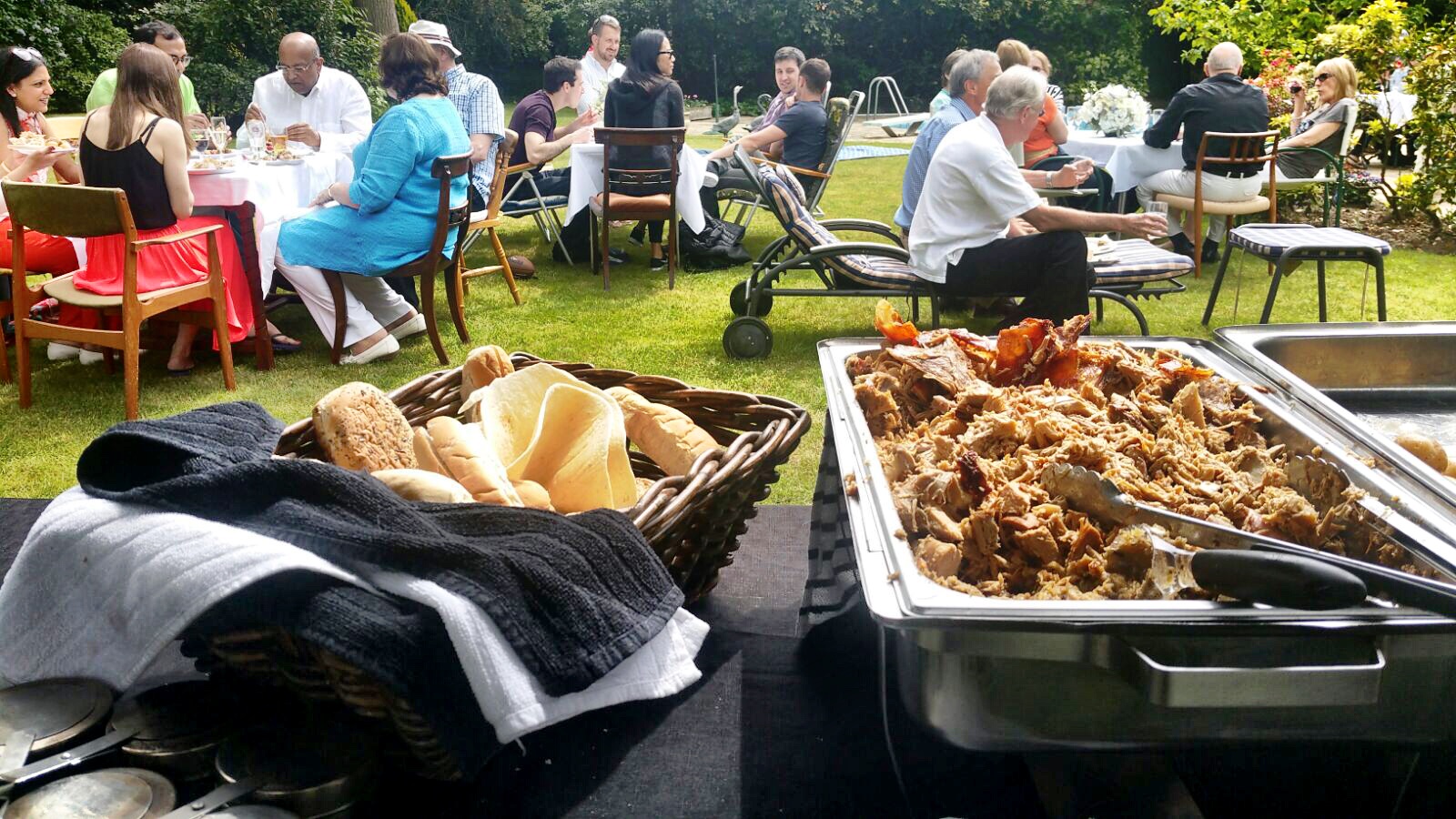 We have been providing superior mobile event catering services in Maidstone for a number of years now and our diners love our combination of a traditional cooking method and modern menus. We always prepare our meat on-site so that our diners can enjoy watching our unique cooking process before tucking into our melt-in-the-mouth pork, which is something that will not fail to impress your guests!
When you are hosting an event, you don't want to have to worry about average food or poor service spoiling it for your guests. If you hire the Hog Roast Maidstone team you can rest assured that you will get the best of everything. We will create an unforgettable dining experience for your guests with our freshly made, high-quality ingredients, showstopping hog roasts and conscientious customer service.
Maidstone hog roast can turn your special occasion from a satisfactory event into a memorable affair and will have your guests looking forward to attending your next event. We offer flexible options to manage any size or type of function. Private party or wedding? No problem. Large corporate function? No sweat.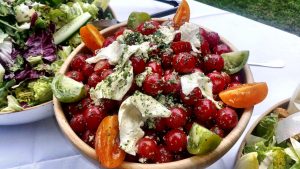 No matter what kind of event you require catering for, you and your guests will receive a bespoke mobile catering experience. As well as treating you to some superb meat, we have plenty of flavoursome side dishes, starters and desserts to offer, with more than enough variety to please all tastes. We also provide vegetarian and vegan dishes, and we can make any necessary alterations to cater for different dietary needs. We will bring all the equipment with us required to prepare and serve your food on-site and make sure everyone is extremely well-taken care of throughout your event.
Why We Love Catering At Events In Maidstone
The Hog Roast Maidstone team make the most of being situated in the county known as 'the garden of England' by filling our menus with the finest and freshest locally sourced produce that is available in Kent. We make sure our diners in Maidstone enjoy our fantastic ingredients at their very best by making all of our food from scratch on-site on the day.
We have always found Maidstone a very inspiring place to be and we love the diversity of events we are asked to cater for in this bustling town. Both residents of Maidstone and visitors to the town enjoy the great quality of food available here and the Hog Roast Maidstone team thrive on being a part of it.
Way back when we first started out as the Hog Roast Maidstone team we were absolutely positive that we wanted to work collaboratively with each and every one of our customers. The reason that we are so very passionate about this is rather simple; we want to incorporate all of your preferences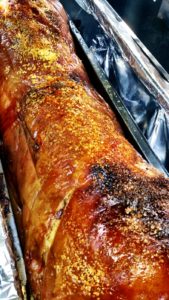 and needs into every aspect of catering for your event.
We won't dictate to you what we think you should do when planning your event. We will listen to all of your requirements, address any concerns you have and collaborate with you to create your perfect menu for both you and your guests, whilst also doing all of the hard work for you. From the minute you first get in touch with us right through to the end of your event, we will make sure your experience of hiring us is a thoroughly enjoyable one from beginning to end.
Manage your own hog roast
Our hog roast machines are available to hire all year round. You can choose whether you want to hire the machine on its own or we can supply you with the meat of your choice, all ready to go. You just need to turn it on, sit back and watch the machine do all the work for you.
Simply fill out an enquiry form or give us a call and we will arrange to deliver the machine straight to your home or venue. We will make sure to provide you with all the necessary equipment you will need including a gas canister and instructions.