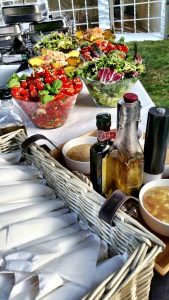 With years of experience in catering many kinds of special occasions, Hog Roast Maidstone is a clear leader when it comes to providing tasty food at a great price, both locally and nationally. We often cater birthday parties, wedding meals, corporate events, sports functions, christenings and so much more, and our glowing feedback and repeat customers are evidence of our success. It's not just our delicious, homemade dishes that have people coming back for more, however; our excellent service is second to none and we also ensure that our customers and all of their guests can enjoy our wholesome food by providing plenty of choice and variety and by being highly flexible with menu changes. Regardless of the type of event that you're planning, Hog Roast Maidstone can help take much of the stress off of you, starting in advance once you book our catering services.
YOUR PARTY, YOUR FOOD, YOUR CHOICE
We believe in making sure that everyone is able to eat our food and that's why we have so many options to choose from. Whether it's to cater personal tastes or dietary restrictions, we have something for everyone. If you need a vegetarian or vegan choice, we have several, such as stuffed peppers or mushrooms, veggie skewers or burgers. Gluten-free guests can still enjoy our pigs in buns just like everyone else – all we have to do is provide suitable bread rolls, as all the other ingredients are already suitable. If you or your guests prefer an alternative to a hog roast, we can spit-roast lamb, beef, turkey or chicken, barbecue our own delicious burgers and sausages or cook our yummy marinated meats. We can make canapés, cook fish, help you to devise a menu featuring several courses and even bring along our handmade desserts. Whatever you have in mind, Hog Roast Maidstone can make it a reality.
THE BEST HOG ROASTS IN MAIDSTONE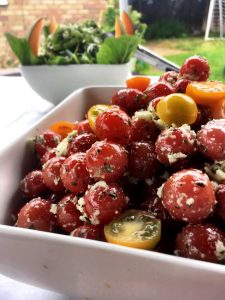 We've been told countless times that we cook the best hog roasts in town, and we have to agree. After all, a Hog Roast Maidstone hog roast not only smells amazing and looks incredible, but it tastes divine, like meaty slices of heaven. We use only the best quality meat from trusted suppliers, which we prepare, cook and serve from scratch on-site at your venue so that it's at its optimum. One bite and you'll definitely be hooked!